Life lessons from pink jellies
I like to play Brogue, a Roguelike by Brian Walker. It's the only game on my computer, and the only Roguelike I've played. I've learned some valuable life lessons from it.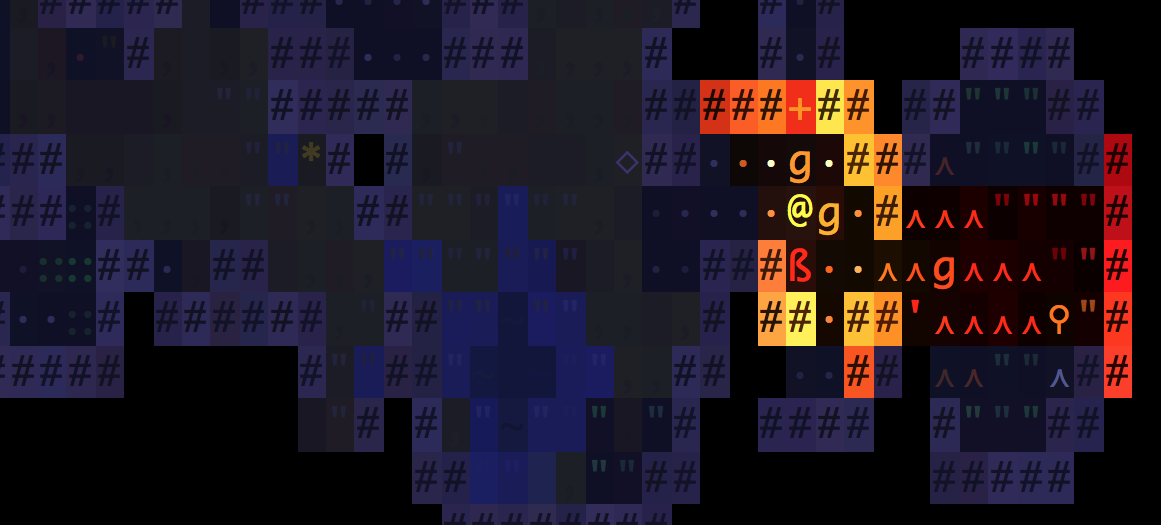 A scarcity mindset doesn't help. It's always better to use a consumable than to die.
Be creative. How can I combine my resources in new ways? How can I use something that would appear to be a threat to help me? How can the environment work to my advantage?
Take time over tricky decisions. Slow my thinking right down, as needed. Planning in advance is essential. It's useless to blaze into a desperate situation, flailing wildly.
However, I can only plan so far ahead. The long term future is out of my control.
Do I even need to solve a problem? Can I find a way round an obstacle, or avoid the entire task altogether?